Jennifer Shea: How to File Lyme-Related Insurance Claims and Win Appeals
Here's a guest blog from Jennifer Shea, who went after her health insurance company to get payment for Lyme-related treatment. She offers tips on how to file Lyme Disease insurance claims. – Cindy Kennedy, FNP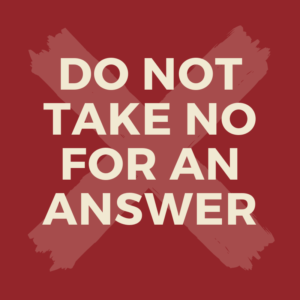 My story is like that of many others. I developed a sudden flu-like illness along with neck and back pain in March of 2016. I immediately suspected Lyme disease and consulted with my PCP who ordered an ELISA screening test which was negative. Over the next two years my condition worsened and I developed additional symptoms. I continued to visit my PCP and, all told, tested negative by the ELISA five times. A number of studies that show this test to be only about 50% accurate but many physicians are unaware of this. By February of 2018, I became so ill I feared for my life. I consulted with an infectious disease specialist who told me that, although she had no idea what was causing my symptoms, she was sure that it was not tick-borne disease. I also consulted with a neurologist. Both were in-network and neither would treat me. At that point I made the decision to see an out-of-network Lyme specialist. This was a wise decision because I believe she saved my life. I was diagnosed clinically with Lyme disease and tested positive for Babesia. Thus began a 5 month battle for reimbursement.
I filed a claim with my health insurance company which was denied. I filed an internal appeal which was denied and then filed an external appeal through the MA Office of Patient Protection (MAOPP) This appeal, conducted by an agency in NY, was also denied on the grounds that I did not test positive for Lyme and so the treatment did not meet the standard for medical necessity. I felt that I did not receive a fair review because the sole reviewer was a member of the Infectious Diseases Society of America (IDSA) and the International Lyme and Associated Diseases (ILADS) viewpoint was not considered. The decision was also inconsistent with MA law which allows for the recognition of a clinical diagnosis of Lyme disease. I wrote a detailed letter to the MAOPP, was granted a revised appeal, and eventually won. My purpose in writing this is to encourage you to file claims and appeals in order to receive the insurance coverage for which you paid. I walk you through the process below and a copy of my letter to the MAOPP is available upon request.
When should I submit a claim to my health insurance company?
Typically, an in-network doctor or provider will submit claims for you. When you visit an out-of-network or non-participating doctor or provider you may have to submit a claim yourself. Most Lyme practitioners are non-participating providers because they do not accept or bill insurance or Medicare. An itemized bill will be furnished upon request with the necessary information to process a claim. Be aware of time limits.
How do I submit a claim?
Use the claim form from your health insurance benefits plan. This may be called a "subscriber claim form" or a "member submitted claim form." This is available on your health insurance company website.
Read directions carefully and include all necessary information. A copy of the original itemized bill is often required. File promptly and be sure to keep copies of everything. Make note of the time required to process the claim and be sure to follow up as needed.
How do I file an appeal?
If your claim is denied, you have the right to appeal. Most insurers will advise you of your right to an internal appeal which is conducted within the insurance company. The reason for denial of the claim should be listed on the Explanation of Benefits form. Address it specifically in your appeal. Provide references or documents to support the statements you make whenever possible.
What can I do if my appeal is denied?
You may file an external appeal through the Office of Patient Protection in your state. This appeal will be conducted by a third party. Act quickly as the deadline may be as short as 60 days. Address the reason for denial specifically, and provide references or documents to support the statements you make.
Additional Thoughts
File a claim for everything you believe has a reasonable chance of being covered. Many insurance companies will initially deny a claim because they know that many members will not take the time to appeal. If you think you have reasonable grounds for a claim, see the process through to the end. You may be pleasantly surprised by the outcome.